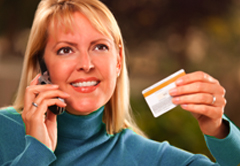 1. When is my customer's date of payment available? Answer
2. What is the cost per transaction? Answer
3. Can customers pay more or less than
the amount of their bill? Answer
4. What credit/debit cards are accepted? Answer
1. When do our customers' payments credit our bank account?
ACH files originated next business day.
2. What is the cost per transaction?
To the Utility: NONE
To the Customer: Pays a nominal convience fee at time of the transaction.

3. Can customers pay more or less than the amount of their bill?
Yes.
4. What credit/debit cards are accepted?
MASTERCARD / VISA / DISCOVER
For any other questions you may have, please fill out the contact form and a SOFTtelPay representative will respond to you as quickly as possible.

© 2011 - 2018 • SOFTtelPay • A Division of Intedata Systems